Expert Bathroom Remodeling Services in Tallahassee, FL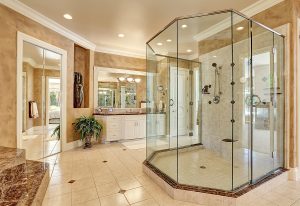 Upgrade your Tallahassee, Florida, bathroom with expert bathroom remodeling solutions from Jacuzzi Bath Remodel. Our beautifully designed products let you enjoy a spa-like experience in your own home. Transform your bathroom without sacrificing beauty or safety.
Why Choose Us for Your Bathroom Remodeling Needs?
As one of the top bath remodel contractors in Tallahassee, we prioritize your wellbeing, delivering a relaxing and rejuvenating bathing experience. Our bathtubs and showers are infused with silver ions for anti-microbial protection, making them easy to maintain while ensuring a fresh and clean environment.
Bathtub Installation
Our bathtub installations offer not only elegance but also mental health benefits, with jets focusing on different areas of your body for effective hydromassage, easing away the day's stress.
Shower Installation
Opt for our shower installation from our bathroom remodeler team into a comfortable and modern shower space, offering optimal comfort and safety.
Bathtub-to-Shower Conversions
For those looking to shift from a bathtub to a shower, our bathtub-to-shower conversions make the process smooth and efficient.
FAQs
Over the years, customers have asked us thousands of questions. The most common queries include:
Can I Customize the Appearance of My Jacuzzi® Bathtub?
Yes, you can personalize your Jacuzzi® bathtub to suit your unique style and space needs.
Do Jacuzzi® Bathtubs Consume a Lot of Electricity?
No, our bathtubs are designed for energy efficiency, ensuring no significant increase in your electricity consumption.
How Much Does a Jacuzzi® Bathroom Remodel Typically Cost?
Costs vary; contact us for a customized quote based on your specific needs.
What Is a Bathtub-to-Shower Conversion?
It's a process where your existing bathtub is professionally converted into a shower.
Will I Lose the Value of My Home by Removing the Bathtub?
No, a well-done bathtub-to-shower conversion can actually add to the value of your home.
Work With Us to Transform Your Bathroom
For a bathroom renovation, trust Jacuzzi Bath Remodel. In Tallahassee, FL, we stand as a beacon of quality in bathroom remodeling. For unparalleled service and outstanding products, contact us today. Let us transform your bathroom into a relaxing, rejuvenating sanctuary.