Unparalleled Bathroom Remodeling Services in Cape Coral, FL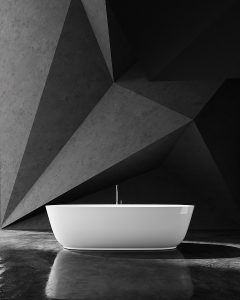 Start your journey towards impeccable style and utmost comfort in your Cape Coral, Florida, bathroom with us at Jacuzzi Bath Remodel. Embark on a path toward unparalleled bathroom remodeling that melds classic or modern design, superb functionality, and innovative technology.
Elevate Your Bathroom Experience
Transform your mundane bathroom into a sanctuary with our meticulous bathtub installation and shower installation services. Our wide array of styles and designs seamlessly integrate into your existing space providing a spa-like experience at your home. Our Jacuzzi® bathtubs are not only a symbol of style but also a cornerstone for relaxation and wellbeing. Each model is crafted with precision to revitalize both body and mind, ensuring every bath is a retreat into serenity.
Anti-Microbial Protection and Easy Maintenance
Worried about cleanliness? Our shower walls infused with silver ions halt bacteria and mold in their tracks. With our nonporous acrylic materials, you can enjoy a stain-resistant, exceptionally easy-to-clean bathroom, ensuring more relaxation and less maintenance time.
Diverse Options Tailored for You
Choose us for precise bathtub-to-shower conversions that epitomize convenience and elegance. Our expert bathroom remodeler team ensures the transformation is seamless, timely, and perfectly aligned with your vision. As your trusted bath remodel contractors, we're committed to delivering excellence, taking your bathroom aesthetics and functionality to new heights.
FAQ
Some of our most frequently asked questions include:
Do Jacuzzi® Bathtubs Come With Warranties?
Yes, our products are safeguarded with a limited lifetime warranty, assuring you of lasting quality and reliability.
Can I Add Aromatherapy or Bath Salts to a Jacuzzi® Bathtub?
Absolutely, yes. Elevate your bathing experience with the soothing benefits of aromatherapy and bath salts.
What Type of Maintenance Do the Jets in a Jacuzzi® Bathtub Require?
The maintenance required for Jacuzzi® Bathtubs is minimal. Designed for ease and longevity, keeping your bathtub's jets in top shape is simple.
Ready to transform your bathroom in Ft. Myers, FL, into a realm of elegance and comfort? For a seamless, high-quality bathroom remodeling experience, contact us today at Jacuzzi Bath Remodel. Elevate your living, ensuring every bath is a rejuvenating journey.