Understanding Your Bathtub Drain Location and Why It Matters
Feb 01, 2022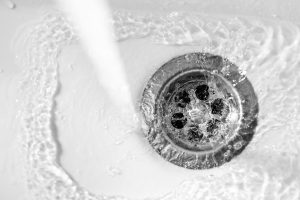 When it comes to your home, there are a few things that are fairly easy to overlook until they start causing issues. Coming right at the top of this list would be your bathtub drain, something that likely occupies little space in your mind until it either isn't draining water properly or when you're planning on having your bathtub replaced. Something you may think even less about? Where that drain is located. However, whether you have a top-of-the-line Jacuzzi® bathtub or any other type of tub at your home, the location of your bathtub drain matters. Let's talk about why:
How Your Bathtub Drain Works
It's always best to call an actual plumber when something goes severely wrong with your sink, toilet, or any other water-related fixture of your home. You should also only trust intensive bathtub drain problems—or a bathtub replacement—to professionals who know what they're doing. This is because your bathtub drain goes far beyond just the pluggable area that you can see, as the drain is linked to an overflow, drain assembly, and trap (a sort of seal that prevents sewer gases from entering the home and that is required for all plumbing fixtures within a building). Past that point, water flows through the trap and into pipes, including the main drain pipe which is the part of the system that carries the water away from the building. A vent pipe—which is typically the most difficult element to install—is also necessary in order for the drain system to work properly, as this allows air into the system as well as for gases to escape.
How Bathtub Drain Location Affects Your Options
Your bathtub drain location is likely to be in either the left, right, or center of the tub. Why does this matter? Because the location of the drain correlates to the plumbing and drain assembly located beneath it. This means that you wouldn't be able to select a new tub that has a different drain location than the one you are replacing. The pipes simply wouldn't line up, so the water would have nowhere to go, and your tub would not work. So, if you're considering a bathroom remodel, it's important to note that your bathtub (or shower if you choose to opt for a tub-to-shower conversion) will likely not be able to change location.
However, no matter the location of your bathtub drain, you still have plenty of options. From freestanding tubs to alcove tubs and everything in between, there's an option for every homeowner no matter where their drain may be. This is especially true with Jacuzzi® bathtubs, as these industry-leading tubs are available in many different configurations and can be customized to suit any drain location or style preference. In fact, Jacuzzi® bathtubs are available:
In a variety of colors and wall surround pattern/textures for a beautiful tub that compliments your entire bathroom
With many different style options, installation types, and even hydrotherapy experiences for a finished product that not only fits your drain location but also transforms your bathroom into a spa-like sanctuary
With a variety of safety and accessibility features such as grab bars and built-in seating to make bathing as comfortable as possible, especially for those with limited mobility
Trust the Experts
Now that you know a bit more about why the location of your bathtub drain matters, it's time to get to work. If you'd like to enhance the bathroom at your home with a brand-new Jacuzzi® bathtub that's customized to meet your every want and need, don't try to tackle the job yourself. Give the team at Jacuzzi Bath Remodel a call to get connected with a trusted dealer who can handle your installation flawlessly—and in as little as one day. Contact us today to learn more.