Providing Top-Quality Jacuzzi® Products & One-Day Bathroom Transformations Nationwide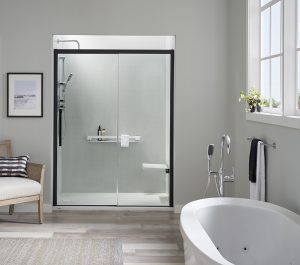 The bathroom should be one of the most relaxing spaces within your home, but an outdated bathtub or shower can keep it from feeling that way. Fortunately, Jacuzzi Bath Remodel is here to change that by offering top-of-the-line of Jacuzzi® products that can be installed in as little as one day. Whether you live on the East Coast, West Coast, or somewhere in between, we have authorized Jacuzzi Bath Remodel dealers located across the country who are ready to help more homeowners transform their homes with the bathroom upgrades they need.
Areas We Serve
We are proud to serve homeowners in and around the following locations:
Alabama

Anniston
Birmingham
Huntsville
Mobile
Montgomery
Tuscaloosa

Arizona
Arkansas

Fort Smith
Jonesboro
Little Rock
Texarkana

California

Anaheim
Fresno
Los Angeles
Orange County
Sacramento
San Diego

Colorado

Colorado Springs
Denver
Grand Junction

Connecticut
Delaware
Florida

Ft. Myers
Gainesville
Cape Coral
Clearwater
Hialeah
Jacksonville
Miami
Orlando
Tallahassee
Tampa
West Palm Beach

Georgia
Iowa

Cedar Rapids
Des Moines
Fort Dodge
Mason City
Sioux City

Idaho

Boise
Coeur d'Alene
Idaho Falls
Idaho Falls-Pocatello
Twin Falls

Illinois

Belleville
Chicago
Harrisburg
Moline
Peoria
Rockford
Springfield

Indiana

Ft. Wayne
Indianapolis
Jeffersonville
Terre Haute

Kansas

Garden City
Kansas City
Pittsburg
Topeka
Wichita
Kentucky

Bowling Green
Lexington
Louisville

Louisiana

Baton Rouge
Lafayette
Monroe
New Orleans

Maryland

Baltimore
Hagerstown
Salisbury

Massachusetts

Boston
New Bedford
Springfield

Maine
Michigan

Ann Arbor
Detroit
Grand Rapids
Kalamazoo
Lansing
Saginaw
Traverse City

Minnesota
Missouri

Cape Girardeau
Kansas City
Springfield

Mississippi
Montana
Nebraska
Nevada
New Jersey

Atlantic City
Morristown
Newark
Red Bank
Teaneck
Trenton
West Orange

New York

Albany
Binghamton
Buffalo
Long Island
Nassau County
New York
Rochester
Suffolk County
Syracuse

New Hampshire
New Mexico
North Carolina

Asheville
Charlotte
Greensboro
Greenville
Raleigh
Wilmington
North Dakota

Bismarck
Dickinson
Fargo-Valley City
Minot

Ohio

Cincinnati
Cleveland
Dayton
Columbus
Toledo

Oklahoma

Ada
Norman
Oklahoma City
Tulsa

Oregon
Pennsylvania

Altoona
Erie
Harrisburg
Philadelphia
Pittsburgh

Rhode Island
South Carolina

Charleston
Columbia
Greenville
Myrtle Beach
Rock Hill

Tennessee

Knoxville
Memphis
Nashville

Texas

Amarillo
Austin
Brownsville
Dallas
El Paso
Houston
Lubbock
San Angelo
San Antonio
Tyler

Utah

Salt Lake City
St. George

Virginia

Accomac
Ashburn
Norfolk
Richmond
Virginia Beach

Washington

Kennewick
Pasco
Richland
Seattle
Spokane
Tacoma
Yakima

Washington, DC
Wisconsin

Green Bay
La Crosse
Madison
Milwaukee
Superior
Waukesha
Wausau

Wyoming
Even if your area isn't listed here, feel free to get in touch with our team so we can see if there's a dealer near you who can service your home.
Find a Jacuzzi Bath Remodel Dealer Near You
Let the team of experts at Jacuzzi Bath Remodel breathe new life into the bathroom at your home with our one-day remodeling solutions. To learn more about the Jacuzzi® products we offer and get connected with a dealer near you, contact us today.