What Is the Best Material for a Bathtub Surround?
Sep 12, 2023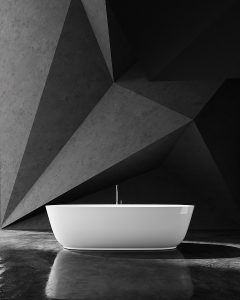 When it's time to freshen up your bathroom's appearance, replacing the bathtub surround is an effective solution. With a myriad of materials available, the question often arises, "What is the best material for a bathtub surround?" At Jacuzzi Bath Remodel, we believe in providing our customers with the best materials for their unique aesthetic.
Exploring the Top Materials
There are several great options for your bathtub surround, including:
Ceramic Tile
Ceramic tile remains a popular choice for decades because of its versatility. Its ability to replicate the look of hardwood or natural stone provides endless design ideas. Although durable and visually appealing, its grout can become a haven for mold and mildew over time.
Natural Stone
Nothing screams luxury like natural stone. Materials such as granite and marble can transform your bathroom into an art piece. However, its upkeep is essential as certain stones can stain easily.
Fiberglass
A budget-friendly option, fiberglass is notable for its ease of cleaning. It lacks grout lines that often trap soap scum and mildew. But over time, UV exposure can affect its color, and it might develop cracks.
Acrylic
Highly favored for bathtub surrounds, acrylic offers a smooth finish and is easy to clean. Plus, its customizability with built-in seating and shelves makes it an ideal choice for those seeking functionality and style.
Making the Right Choice
Each material has its advantages, detriments, and upkeep requirements. When making your choice, beyond the aesthetics, consider bathroom safety and durability
With over 65 years of hydrotherapy engineering leadership, Jacuzzi Bath Remodel provides solutions that are more than just functional; they offer a sensory experience. Whether you listen to the soothing hum of the jets or feel the gentle massage on your muscles, our products aim to elevate your bath experience.
To embark on your bathroom transformation journey, contact us at Jacuzzi Bath Remodel. Remember, you deserve nothing but the best.