Discover the Convenience of a One-Day Jacuzzi Bath Remodel
Mar 03, 2021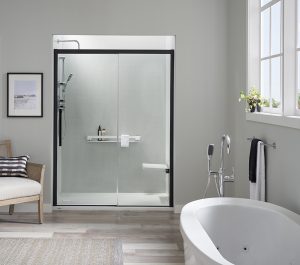 Many homeowners dream of upgrading their bathrooms. So, what stops most of them from achieving their remodeling dreams? In many cases, it comes down to the thought of going days, weeks, or even months on end with an entire bathroom out of commission during the renovation.
At Jacuzzi Bath Remodel, we've created the perfect solution to address this situation: The Jacuzzi Bath Remodel one-day installation process. With us, you will enjoy a convenient remodel that's completed within a single day.
How We're Able to Offer One-Day Installations
Our efficient installation process doesn't come at the expense of quality. Instead, we've streamlined our service to make the entire project a smooth and seamless experience for you. We're able to accomplish this because our products are designed to fit into the existing configuration of your wet area. We'll take precise measurements during the initial design consultation to ensure the tub or shower that is custom-manufactured for your bathroom fits perfectly with no additional construction needed.
What's more, we won't schedule the installation until every part of your tub or shower has been made and is ready to be installed. Many bathroom remodeling projects get drawn out as contractors have to wait for each piece or product to become available, leaving the bathroom unfinished and at the mercy of the manufacturer's timeline. With everything ready to go before the installation work ever begins, we ensure that the disruption to your home life is kept to a minimum.
Get Started on Your One-Day Jacuzzi Bath Remodel
If you'd like to learn more about the Jacuzzi Bath Remodel one-day installation process, contact us today.