Enhancing Your Bathing Experience: The Benefits Of A Jacuzzi Bath Remodel
Jul 10, 2023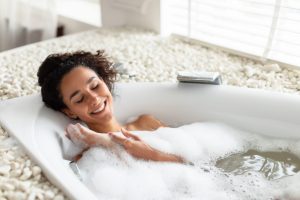 Think of a place where you can relax, soak away the stresses of your day, and find a sense of peace. Imagine that place is right in your home, in your very own bathroom. At Jacuzzi Bath Remodel, we turn that dream into reality. With over 65 years of expertise in advanced hydrotherapy engineering, we bring you the best in bathroom remodeling. We create a space that promotes your wellbeing and mirrors your personal style. Here are just a few benefits of embarking on a Jacuzzi Bath Remodel journey.
Designs To Ignite Your Imagination
Design is at the heart of what we do. We offer an array of design options—classic, modern, elegant, or simple—for your bath, ensuring it fits your style and elevates your bathroom aesthetic. Our Christina Preferred Designs, such as Canyon, Farm, and Urban, cater to different tastes and can transform your bathroom into a spa-like sanctuary.
Quality That Promotes Wellbeing
We're proud of our hydrotherapy products, designed to support your physical and mental wellbeing before, during, and after use. The quality of our jets and pumps is unmatched, focusing on different muscle groups to deliver the ultimate hydromassage. Imagine sinking into a bathtub, the hum of the jets creating soothing white noise as they work to ease your tired, stressed-out mind.
Safety, Comfort, and Care
Your safety and comfort are our top priorities. Our baths come with features like barrier-free showers, built-in seats, and safety grab bars, designed for your convenience and security. After the installation, we don't just leave you to figure things out. We care about your experience, offering guidance on maintenance for the jets and other features.
Effortless Upkeep
With our Jacuzzi® bath and shower products, you'll spend less time cleaning and more time relaxing. Our products are crafted from long-lasting, stain-resistant materials, making cleaning a breeze. Plus, our shower walls are specially designed with silver ions that keep bacteria, mildew, and mold at bay.
Stress-Free Installation
We understand that bathroom renovations can feel daunting. That's why we aim to make the process as stress-free as possible. Our team of experts can install your new bath or shower in as little as one day, bringing your vision to life quickly and efficiently. The end result? Your dream bathroom, ready for you to enjoy at the end of the day.
A Bathroom That Fits Your Budget
We believe that everyone should have the bathroom of their dreams, regardless of their budget. We work with local authorized Jacuzzi Bath Remodel experts who can install a new bath or shower at a price that fits within your budget. It's never been easier to get a gorgeous bath or shower installed in as little as one day, and all within a price that fits your financial plans.
Why You Should Choose a Jacuzzi Bath Remodel for Your Bathroom Oasis
In essence, a Jacuzzi® bathroom remodel means elevating your bathing experience, adding value to your home, and most importantly, promoting your wellbeing. We're not just remodeling bathrooms. We're transforming spaces, crafting sanctuaries, and enhancing lives. Start your journey with Jacuzzi Bath Remodel today, and discover the true potential of your bathroom.