Do You Need a Permit to Replace a Bathtub?
Sep 12, 2023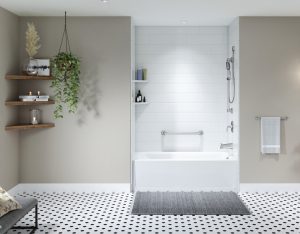 Embarking on a bathroom renovation journey is exciting. You might already be envisioning a peaceful haven where you can unwind and refresh. Jacuzzi Bath Remodel can help bring that vision to life. Before diving into the project, one critical question remains: Do you need a permit to replace a bathtub?
When Is a Permit Required?
The requirements to answer this question vary depending on how complex your bathtub replacement is. You need to consider:
Local regulations – Permit requirements are not universal. They hinge on local city and county regulations. Always check with your local municipality.
The scope of the remodel – The magnitude of your bath remodel can be a factor. For instance:
Adding wall outlets may require a permit.
Demolishing walls would probably require one, too.
When Might You Not Need One?
If your remodel plans involve:
Replacing the bathtub without any major structural changes
Making aesthetic updates to walls without tearing them down
Swapping out old, tired fixtures for new ones
There's a good chance you won't need a permit. However, always verify with local regulations to avoid any complications.
Why You Should Work With Jacuzzi Bath Remodel
At Jacuzzi Bath Remodel, we have four focuses as part of our mission.
Wellbeing – Experience mental and physical rejuvenation when using our hydrotherapy products.
Performance – With over 65 years in advanced hydrotherapy engineering leadership, our jets and pumps set the benchmark in moving water.
Design – Continuing a legacy of innovative designs, we set the industry standard.
Care – Our customer experience, from shopping to installation, is unparalleled.
Considering a remodel that might include replacing your bathtub or more? To understand more about the permit process and our services, contact us. And remember, while the prospect of a bathtub replacement can be exhilarating, always ensure you're adhering to local regulations. Does replacing a bathtub require a permit? Reach out, and we'll guide you every step of the way.